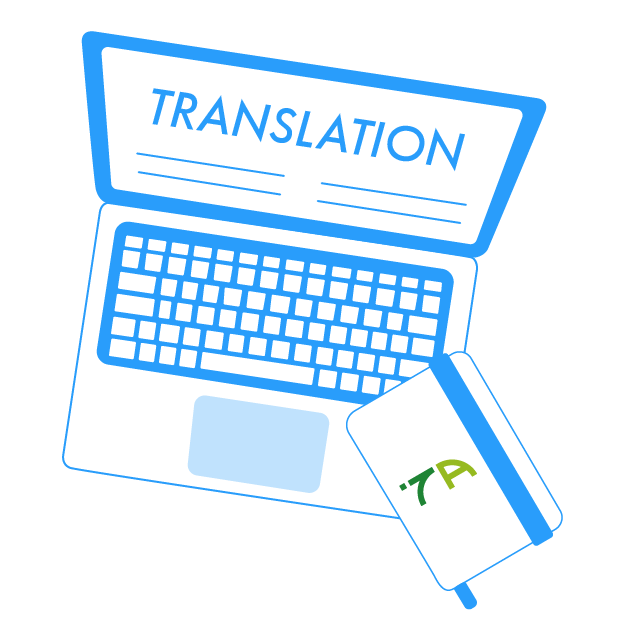 MULTILINGUAL TRANSLATIONS
Translations have been our core business for over 35 years. With more than 250 translators worldwide, we translate into a wide range of language combinations, guaranteeing the provision of the best advice and the utmost professionalism. We will study the best approach for every project, based on your target and your goals, guaranteeing results that always live up to your expectations.
Targeted, quick and professional
Translating websites, documents and content into the world's major languages has become essential. While multilingual translations were once of secondary importance, investing in them today means possessing a crucial competitive tool. Whether it is for study or work, research or communication, commerce or participation in public tenders, professional multilingual translation represents outstanding added value, an effective way to make the most of every context and scenario. The service we offer features translations tailored specifically to the client's needs, timeframe and target. Quality and punctuality are our greatest strengths. We give you the reassurance that the bespoke translation service delivered to you is not just specifically yours, but also exactly in line with your preferences. Try it!
250 translators worldwide for the past 35 years
User manuals and technical translations, websites, blogs, e-commerce, patents, brochures and communication in the fashion and luxury sector, university papers, financial statements and contracts… our multilingual translations are requested for a variety of uses by private customers as well as companies and universities. Our network of translators allows us to offer translations in over 50 languages, from the most widely used to the least well-known. English, German, French, Portuguese, Spanish, Polish, Slovak, Hungarian, Korean, Chinese, Japanese, Russian, Arabic… when you contact us, we activate our translators within the space of a few minutes, planning the work to guarantee absolute correspondence between your expectations and the end result. If you are looking for a reliable, flexible and fast-acting partner, Translation Agency is the answer.
We recommend our professional translations:
to reach a wider audience with your website or e-commerce
to propose art and film projects abroad
to send CVs or introductory letters to foreign companies
to communicate with partners, suppliers and customers all over the world
to understand technical, scientific, legal material, etc.
for academic, literary and scientific publications
TAKE ACTION: FEEL FREE TO CONTACT US FOR INFORMATION ON PRICES AND CONDITIONS!